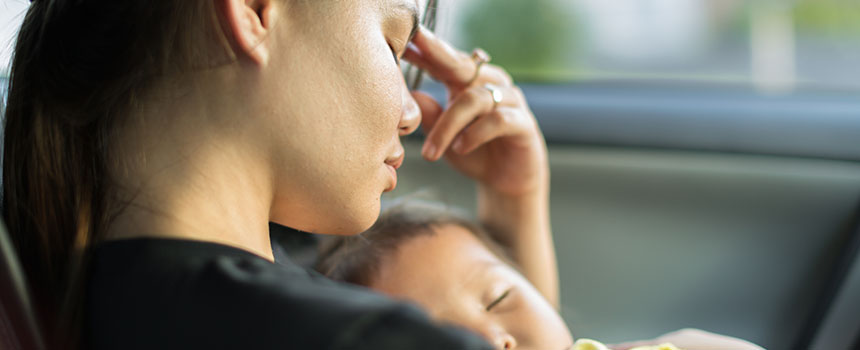 Postpartum depression
Postpartum depression (PPD) is a complex mix of emotional, behavioural and physical changes that occur in some women after giving birth. PPD is a form of major depression that starts within 4 weeks of delivery.
Postpartum depression is linked to the social, chemical, and psychological changes that happen when having a baby. The levels of estrogen and progesterone increase tenfold during pregnancy. Then, they drop sharply after delivery. About 3 days after birth, the levels of these hormones drop back to what they were before they got pregnant.
In addition to chemical changes, the psychological and social changes of having a baby create an increased risk of depression.
Postpartum Depression Signs and Symptoms
Difficulty sleeping
Decreased libido
Excessive fatigue
Frequent mood changes
Appetite changes
Depressed mood
Loss of pleasure
Feelings of worthlessness, hopelessness, and helplessness
Thoughts of death or suicide
Thoughts of hurting someone else
If you are feeling depressed after your baby's birth, you may feel embarrassed or reluctant to admit it. However, if you do experience any symptoms of postpartum depression, it is important to call your doctor as soon as possible.
Untreated postpartum depression can be dangerous for both new mothers and their babies. A new mother should seek professional help when the above symptoms persist beyond 2 weeks. Postpartum depression can be treated with therapy and medication.